Marsh Junior High School
A California Distinguished School


2253 Humboldt Road . Chico, CA 95928 . 530-895-4110
Enrollment:
591
Constructed:
1999
School Colors:
Green and White
School Mascot:
Gator
Our Mission Statement
"Marsh Junior High School will ensure every student will reach a high level of academic achievement based on state standards, by providing a nurturing environment with a comprehensive system of assessments and support."

Principal's Newsletter
Principal's Video Newsletter
Sign up with the Remind APP to get text messages from Mr. Marchant! See the instructions on this page.
Marsh Junior High Receives 2014 Honor Roll School Award
Marsh Cafeteria Construction is Beginning!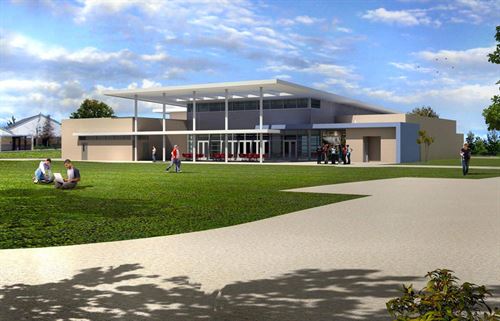 Pardon our dust! Construction has begun on our new Multipurpose Room and Science Wing! See the renderings on the sides of this message! We are very excited to be getting such a wonderful new building for our students. Thank you Chico community!

Please be aware there may be times that parking will be limited, and traffic around us may increase due to construction equipment, etc. Thank you in advance for your understanding!